With competition at an all-time high, and with such little time, you're going to need to focus your efforts fully on the lowest hanging fruit, by reducing your users' cart abandonment rate. In this article, we're going to show you 3 ways on how to decrease e-commerce cart abandonment.
Cart abandonment is one of the biggest struggles e-commerce marketers face across all niches.
In 2020, a year milestone for all online businesses, the cart abandonment rate hit 88.05%. This is a little over a 26% increase compared to 2019's 69.7% figure.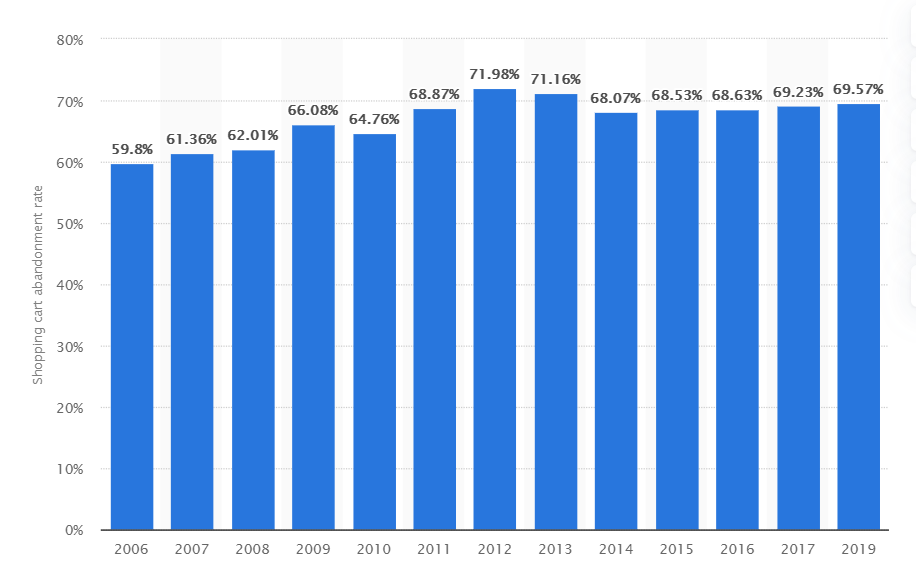 What is cart abandonment, and why should you care about it?
Cart abandonment is the action of your website customers adding products or services to their cart, but not going through the checkout process and making a purchase. Also, cart abandonment is one of the most common and crucial problems e-commerce owners face, as it's tied to all major KPIs like profitability, revenue, sales, and average order value.
The shopping cart abandonment rate has always been calculated by dividing the total number of completed purchases by the number of shopping carts. Then, you subtract the result by 1 and next, multiply by 100 to get the cart abandonment rate.
Here is the formula: Cart abandonment rate = 1 – (completed purchases / shopping carts abandoned) X 100
As you can see, the higher the number of abandoned shopping carts, the higher the abandonment rate.
This is a great metric that, when used in the right context, will help you understand shopping behavior and things like:
How trustworthy your site is
How smooth the shopping process is and whether there are any blockers
By minimizing the abandonment rate, you will generate more revenue! Here's what you should focus on to ensure that you're ready for more checkouts and, of course, lots more revenue.
On-site website optimization: Where is your eshop failing?
There is no website with a zero abandonment rate. Your website users will undoubtedly abandon their cart, but you should aim for utilizing on-site and off-site marketing tactics and tools to optimize the check-out process and re-engage with them and help them make a purchase.
Speaking of on-site, you can utilize a set of analytics tools to help find potential blockers that don't help your website users to convert to customers.
If you're already using Google Analytics, you can check your store's conversion rate and see where people drop off.
Although Google Analytics—every marketer's go-to analytics tool—is a great free tool that helps with quantitative analysis of your users and info on where there are located, which pages they've visited, whether they converted or not, etc., however, it does not offer an overall in-depth analysis on users' actions.
Complementing Google Analytics with a qualitative analytics tool with session recording capabilities like Smartlook, you will get a deeper understanding of "what" prompts users to convert or not. A vital step in understanding your website's users' shopping behavior.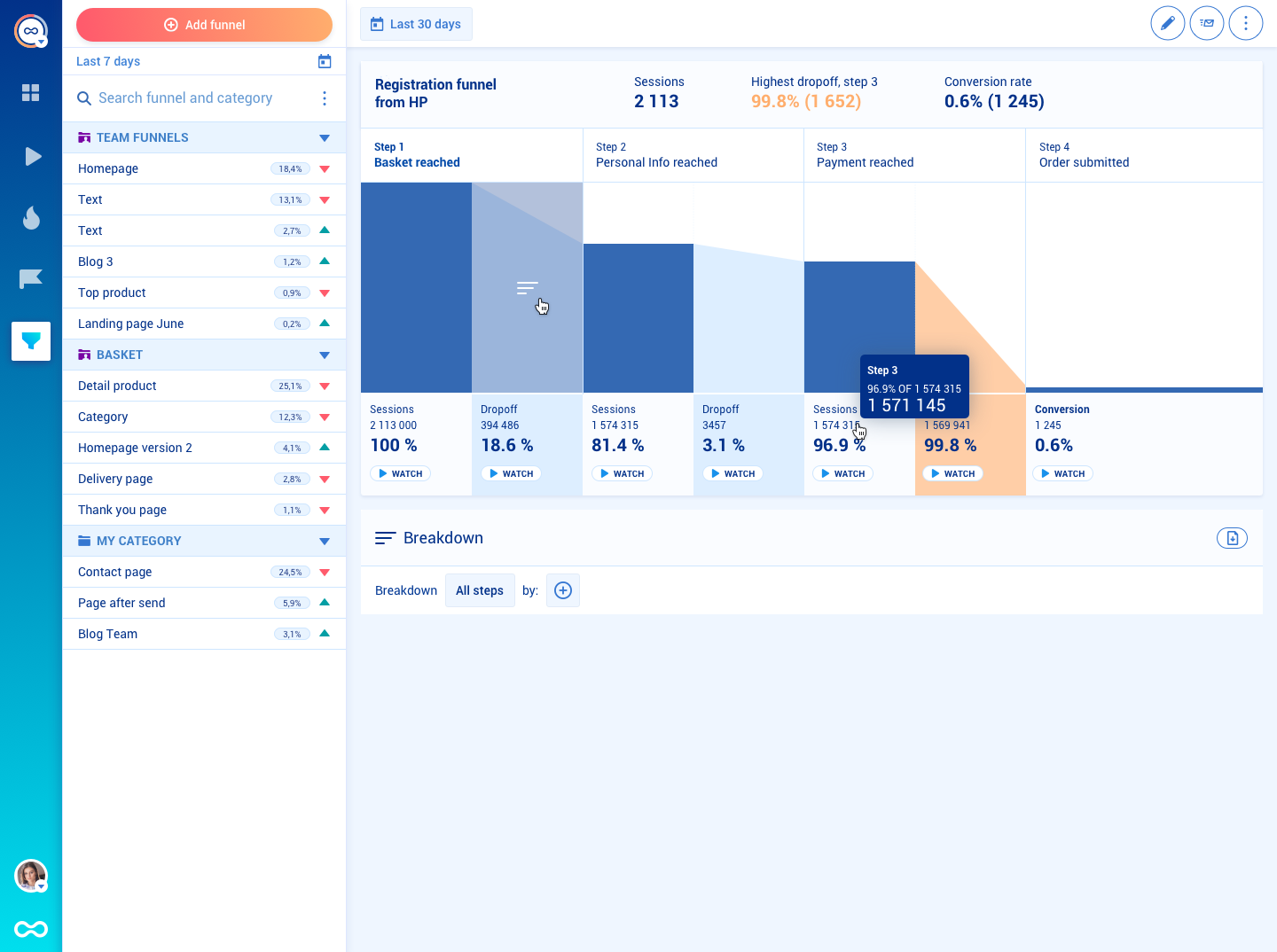 With a conversion rate of 0.6% at the last stage of the purchase path, there must be something terribly wrong. Is there a pop-up causing a block? Do your users use a mobile and your website isn't fully optimized to handle that?
When recently using my phone to browse for a winter coat on a website that isn't offered in English, I got a pop-up blocking the X button. For some, this might be enough reason to never return to this website again.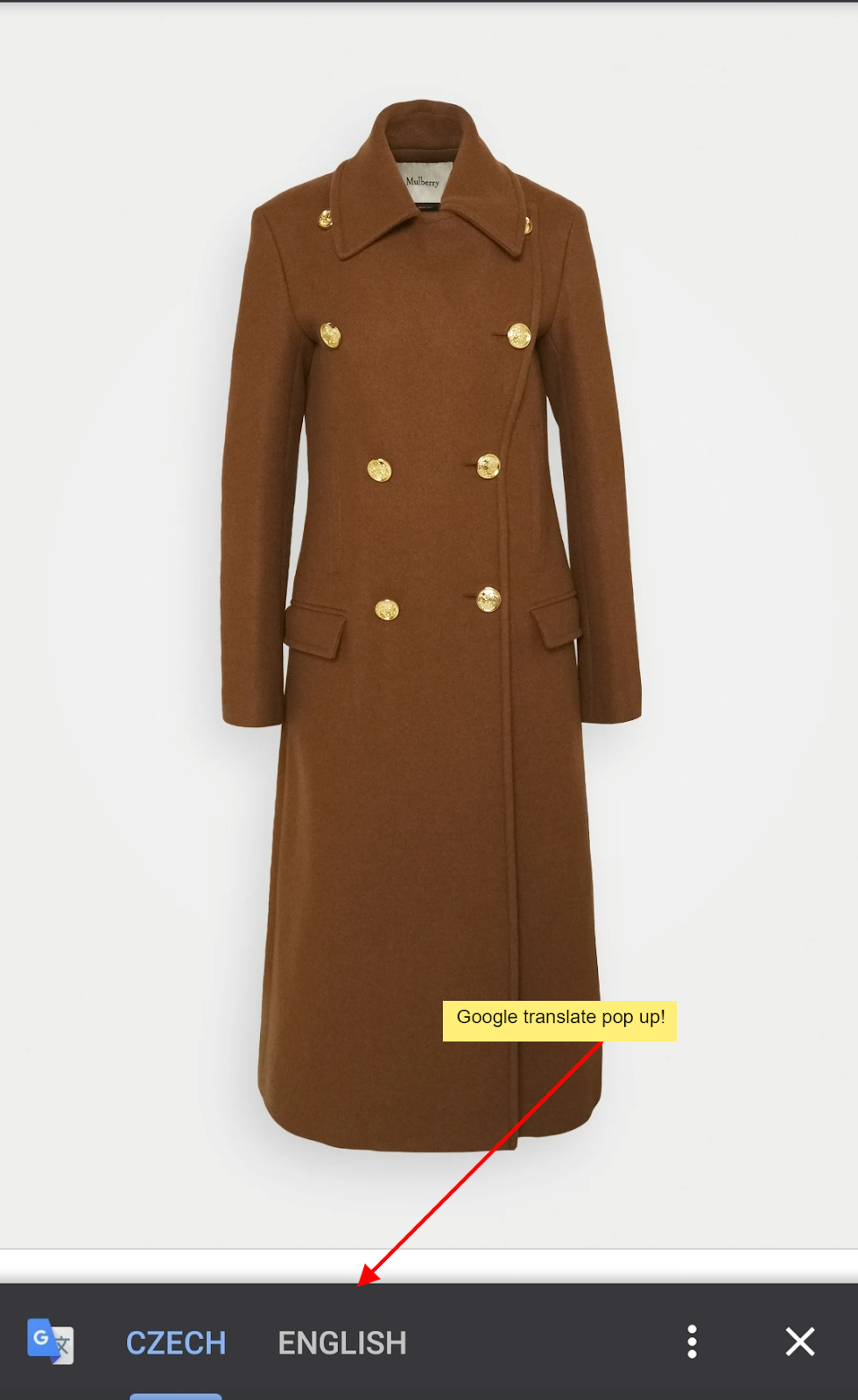 The funnel breakdown analysis by device will provide you with great insights about your users' shopping behavior.
To ensure optimum conversions, make sure to check:
How long are people staying on your product page?
How fast do people scroll? Do they skim or read attentively?
Are visitors getting distracted by something?
What grabs your visitors' attention? What interests them the most?
What makes them click away from their shopping cart?
What else could be hurting your conversion rate?
The answers to the above questions can be an inspiration for A/B testing. But remember, change only 1 thing at a time. That way you'll see what impact that change has made, before making the next change, and so on.
Smartlook is a website and mobile app analytics tool that combines the power of session recording, event tracking, heatmaps, and funnel analysis to help you improve conversion rates, find and fix bugs faster, and boost customer retention. Create a free account and start recording sessions today.
It's not you, it's them! Retargeting cart abandoners
Today's customer journey includes multiple touchpoints before purchasing. Remarketing to people who've left your website before buying, with relevant ads, will help keep the items they viewed or placed in their cart at the top of mind. Dynamic ads are a great way to remind them what they've left in their shopping cart. Trying to maximize conversions? Be sure to include offers that might help them take the desired action to make a purchase.
Sephora's ad (below) could help engage people better, who indeed want to buy online but, for whatever reason, they want to pick up their purchase in-store.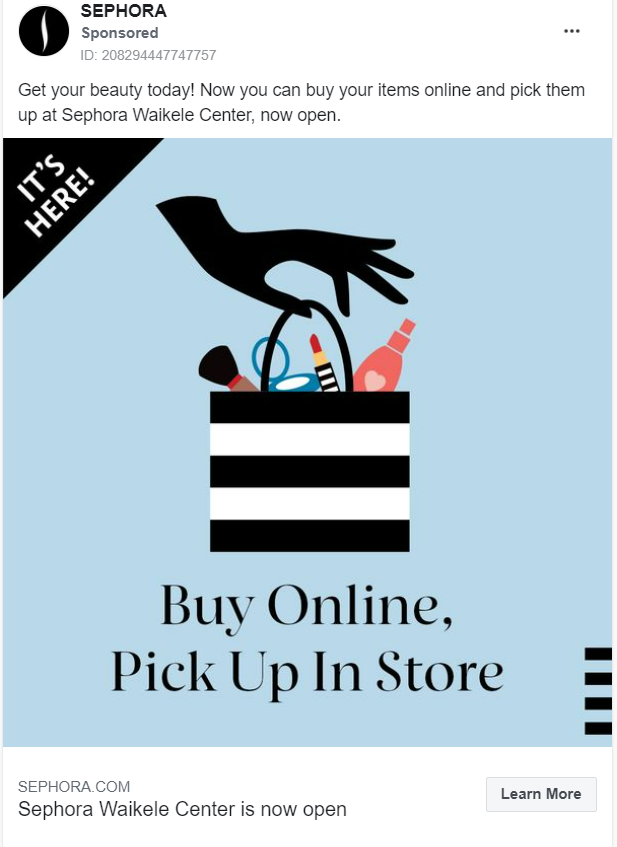 In the example below, people who are really interested in buying but cannot afford to do so at the moment can be targeted with a retargeting ad about easy payments available to help them make that purchase.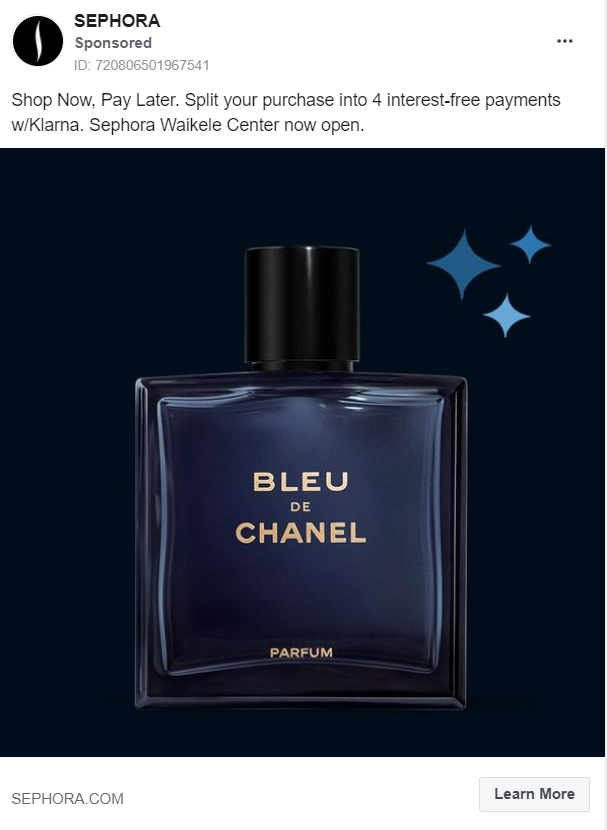 Besides in-store pickup and interest-free payments, you can also use discounts, extended return periods, or other products for free, to help attract your website's users to convert to customers.
Message received: Email remarketing
We all know that email has the highest ROI out of all other marketing campaigns, but did you know that remarketing emails catered to people who abandoned their cart have an average open rate of 45%?
Cart recovery emails remind shoppers to pick up where they've left off and complete their purchase(s). Furthermore, by linking directly to the cart and offering a small discount, this is a great way to hook them in and make that purchase.
When browsing for a pair of new sunglasses, I added one I liked in the cart, but I was unable to finish my purchase at the precise moment. The email I got a couple of days later, was a great reminder of what I had actually added to the cart and the fact that it came with an even greater price, it made me buy it, immediately. This remarketing practice rings true, as 60% of consumers say they've made a purchase as a direct result of receiving a remarketing email reminding them of their previous shopping (in)action. So, a timely reminder will always pay dividends.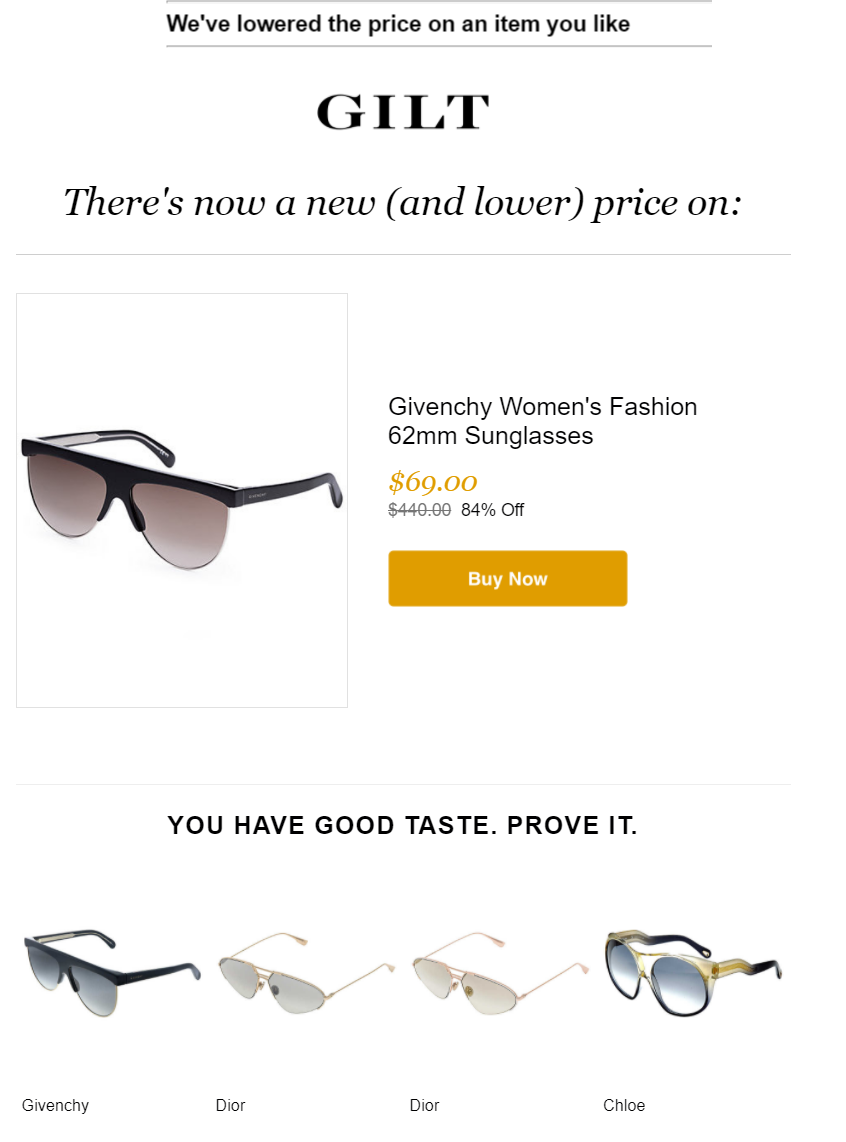 By using an email marketing tool like Klaviyo, you can tailor your email to the stage each specific user is at in their shopping journey.
If you're looking to send out segmented emails, Klaviyo does that quite well, and you can set up flows that will help you offer special perks, for instance, to domestic customers but not to international customers, like free shipping, or next-day delivery. Those perks might make all the difference between getting a sale or no sale.
You might like to offer your domestic customers special perks, without offering it to your international customers, something like next-day delivery or free shipping. Branching your flow by domestic versus international customers allows you to highlight these perks to the targeted customer base. With segmented campaigns driving a 760% increase in revenue, remarketing emails are very effective!
Over to you!
The time is right. More people are using e-shops in their day-to-day life, and having confusing, not well-thought-out shopping experiences, will likely cause your website and app users to abandon their purchases.
BFCM is approaching. So, be sure to offer your potential customers a stellar checkout experience that will convert them into paying customers. You've got this!
Start recording user sessions today
With Smartlook, you can get actionable insights to improve your user experience immediately.
Once you install the code snippet on your website, Smartlook's always-on session recordings automatically keep track of everything users do on your website, including URL visits, button clicks, text inputs, and more. You can extract insights from this data by combining the power of quantitative and qualitative analysis to understand your users' behavior and improve your conversion rates.
Schedule a Smartlook demo or start your free 30-day trial today.