Smartlook is an ideal tool for troubleshooting. We've added a new button (report a bug) to the session recordings player so you can easily share metadata and hyperlinks to the exact moment a bug appears on your website or app. After sharing, you can keep watching the recordings without unnecessary interruption.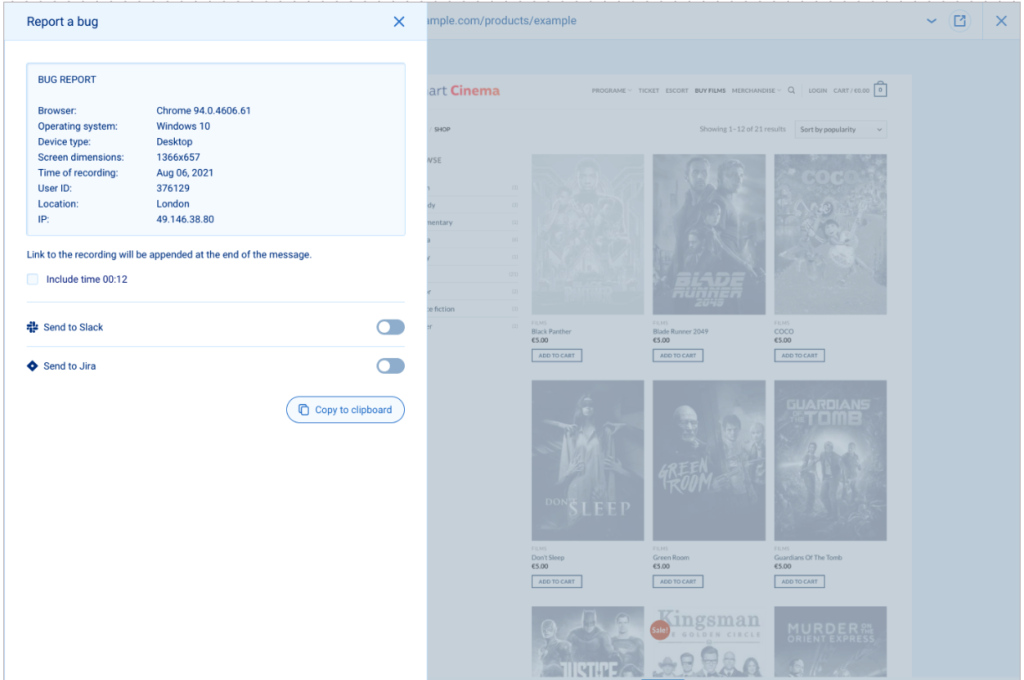 Jira Integration
In addition to the button itself, we've also released an integration with the Jira ticketing system. This allows you to report a bug as a ticket directly to your development team using the Smartlook app.
Slack Integration
You can also use the already existing Slack integration to send bugs to the channel of your choice.
Bug reporting is the perfect function for:
Customer support workers who receive error-related information, identify it using Smartlook's session recordings, and report it to developers for fixing. In addition to the time you'll save by integrating with Jira, you can ensure that tickets won't get lost and bugs won't remain unsolved.
Product managers, QA engineers, and developers looking to easily test and detect bugs in websites, applications, and production.
Bug reporting is included in all packages. Integration with Jira and Slack is an add-on that our sales team can activate upon request.