Who is this e-commerce giant?
In the Czech Republic, Alza basically represents a synonym for an electronics e-shop. It is the biggest e-shop of its kind in this region and approximately 22nd biggest in the world (October 2020). For years now, the shop is much more than just electronics. It also serves as a platform for buying toys, bikes, tools, books, or even cosmetics.
It was founded as Alzasoft in 1994 and became a leader on the Czech market in 2008. In 2014, Alza decided to expand other European markets such as Germany, Austria, Hungary and Great Britain. In the year 2017, Alza tried to give it's brand a futuristic flair by selling Tesla cars and allowing customers to pay in Bitcoins. It is also known for supporting more than 80 NGOs.
Last year, Alza continued in its rapid growth: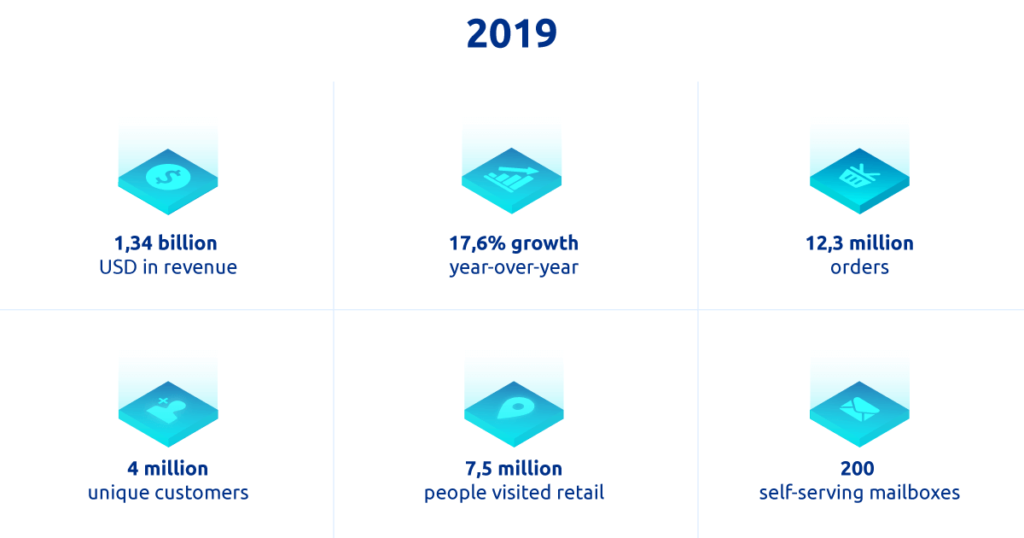 What was the mission?
Alza represents a business so large, that processing all the analytical data alone is creating a challenge in itself. There are millions and millions of visits every month. Managers, marketers and designers in Alza have to handle terabytes of analytics coming from different server structures. On top of that, every country is dealt with as a stand-alone project.
Alza is trying out several analytical tools, some of them very renowned, but in the end, none of them seemed to fit.
How did things change with Smartlook
"Thanks to implementing Smartlook, our UX department is now much more independent. We are fully capable of carrying out analytics on our own, no need to send requests to dev and wait the whole week or longer for results. What a relief."
Lukáš Hadamčík, UX&UI Lead
Before Smartlook
Google Analytics runs the show. Although this tool is allowing very precise quantitative analysis, it can also be tediously slow in this setting. If some of the department decided to set up a new event, for instance, it would take up to a week or even several weeks to have the data ready and initiate the analysis. If they did miss out a specific parameter, they had to wait another week to adjust the event or a funnel. In one instance, it took so long to get results, that the analysis was no longer valuable for the team member requesting data. Analysing specific parts of the web is resembling lengthy detective work because there is no option how to select particular occurrences quickly.
In this fast-paced setting of the e-commerce electronics business, Alza experts were trying to find a more flexible tool.
Then, unexpectedly, Alza found itself an analytical partner from the same country. Alza met Smartlook for the first time during a marketing festival in the spring of 2019. To cut this story short, Alza tried out a premium package a couple of months later and has stayed loyal to Smartlook ever since.
Smartlook is moving in
Things were about to become much smoother when Smartlook moved in with Alza. They still worked with Google Analytics a lot, but Smartlook quickly became a sweetheart for quickly testing out a new design or new segment of goods.
Integrating Smartlook in the company was fairly easy. Every department got access to the app and also was advised to go through Smartlook School. Professionals at Alza are smart cookies, and the Smartlook interface is very intuitive, so nobody ever requested any formal training.
The considerable advantage of Smartlook was the option of filtering visitors that are tracked. Instead of trying to make sense out of tens of thousands of sessions, experts in the company could now watch 10 or 20 sessions to grasp the problem. Using only a small part of all session recordings is saving money and time for many people in the company.
Extremely useful when testing a new UI design, Smartlook allows users to zoom in on specific events quickly. All the user has to do is to filter recordings for a particular event. Then, a first customer session is opened in the player just a couple of seconds before the event. Instead the whole X minutes, you will spend the only couple of seconds of your precious time. Nice-to-have when handling your average small eshop, but absolutely critical when analysing this multi-million dollar enterprise.
Another significant improvement consisted of retroactive events and funnels. Smartlook is collecting data continuously. That means tracking events is automated and without the need to turn anything on, the tools will start filling your storage ( Have you ever seen a hungry pac-man?). When you open a specific event, a button on the shopping cart for instance, historical data will be ready for you right away.
Who has the closest relationship to Smartlook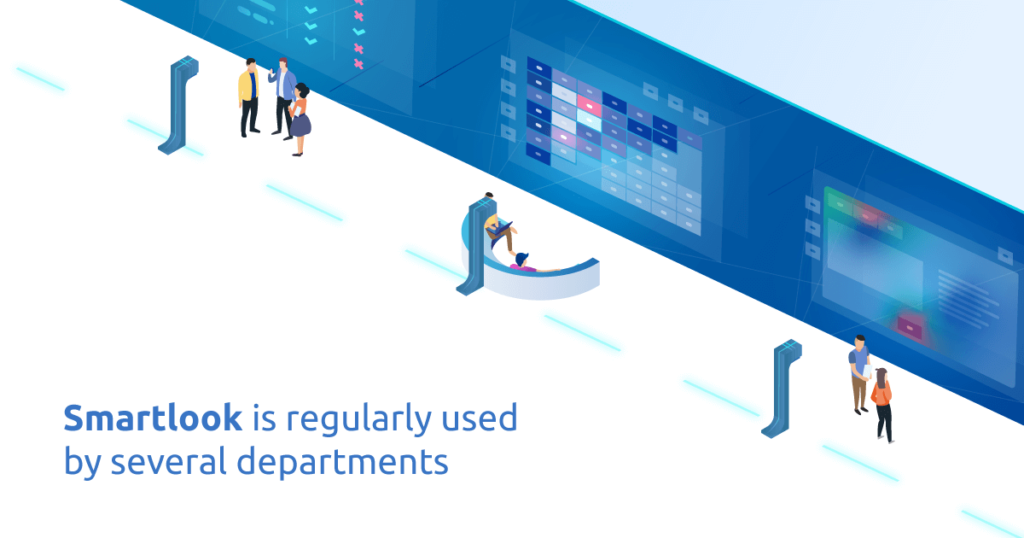 Product manager
Toolkit: Recordings player, event manager, funnels
What is the every-day struggle?
Product managers need to know if everything in the product works as it was designed. A good product manager is also an observer. He or she can understand customers and separate them into groups. Based on the right insight, a product manager should come up with new features or prioritize the current development of the web or an app.
How is a product manager using the tools:
A product manager can define various events which need to be observed, create funnels over these events and then check the conversion rate of each funnel. Then he or she can just simply use these funnels to see only the relevant recordings and analyse the user behaviour. For a product manager, it's priceless to observe users on the recordings in action.
UX designer
Toolkit: Recordings player
What is the every-day struggle?
A UX expert should, above all, listen to the customer and feel his/hers behaviour. A good designer can make the whole customer journey effortless and intuitive. They should identify components of a website that are too hidden or too difficult to understand.
And in the first place, they should always be on the watch for that irritating stuck button; in case people are clicking furiously without success (hence "rage clicks").
How is a UX designer using the tools:
A/B testing is an excellent method of how to figure out if a design is working. But not that much when you ask why is that so. Recordings make designers literally see where the issue is. Watching a specific user will give the UX designer that unique insight which is hard to get with numbers only.
Segment manager
Toolkit: Heatmaps
What is the every-day struggle?
A segment manager has to care about specific segments of the e-shop. It could be fridges or stoves, it could be computer games, it could be real cars. The Segment department is also coming up with valuable ideas for the content departments, such as product guides.
How is a segment manager using the tools:
With heatmaps, segment specialists will see very quickly where people click the most. That way, they can determine which drop-down menus or buttons should come first and where.
Content specialist
Toolkit: Heatmaps
What is the every-day struggle?
Content specialists are managing displayed information on websites, blogs, video-channels and others. In a large e-shop like Alza, the big challenge is to optimise specific elements on the page, so the most important info is ready at hand for the customer.
How is a content specialist using the tools:
More specific, content managers use heatmaps to watch which details of the page are getting the most attention. If an element doesn't get enough attention, they have to collaborate with UX to create a better flow. On the other hand, it's important to ensure that customers are not flooded with unnecessary details.
Why does Alza like Smartlook?
● No need to send requests to dev.
● You can filter specific events in recordings.
● They can't get enough of our heatmaps.
And why Smartlook likes Alza
● They have trusted our young company with their enormous business.