The active user's tile tells you whether your website or app is captivating enough to hold your users' attention. A column chart displays everything you need to know.
Select this tile if you want to:
Compare daily, weekly, and monthly active users
See the changes that helped the most regarding website or app traffic
Comparing various outcomes is crucial for analyzing performance. With Smartlook, you can create 3 different active user tiles in 1 dashboard. Choose from daily, weekly, and monthly active users.
Setup is fast and easy. Choose an empty tile on your dashboard and click "Active users" to initiate setup.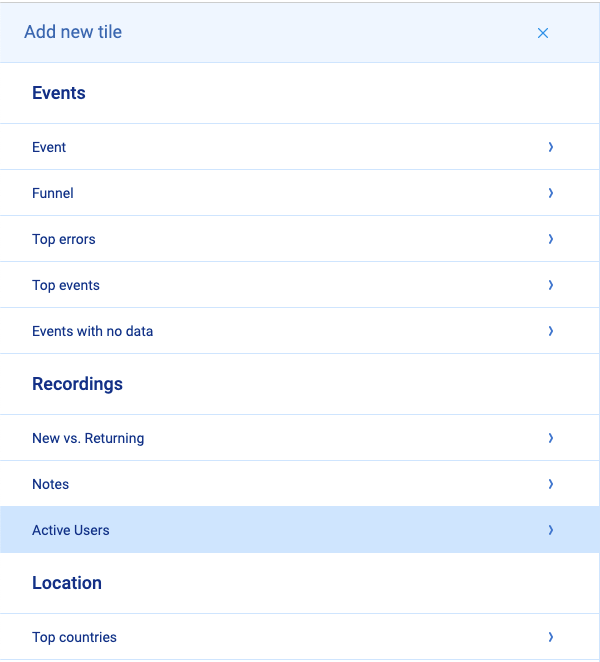 This feature is for marketers and product managers who wish to better understand their web or app visitors.
Learn more about tracking user activity: