Customers access websites and mobile apps through various devices. Tracking each of them can quickly become tiring. Explore our new feature, analyze user behavior better and prepare a seamless user experience.
The main benefits of cross-platform analytics:
Data from various platforms in one place
Easy user identification
Qualitative and quantitative analytics in one tool
Session recordings
Sessions are recorded across both platforms and listed in chronological order. Sessions are then combined via a user's unique ID. An icon displays which platform a customer used throughout each session.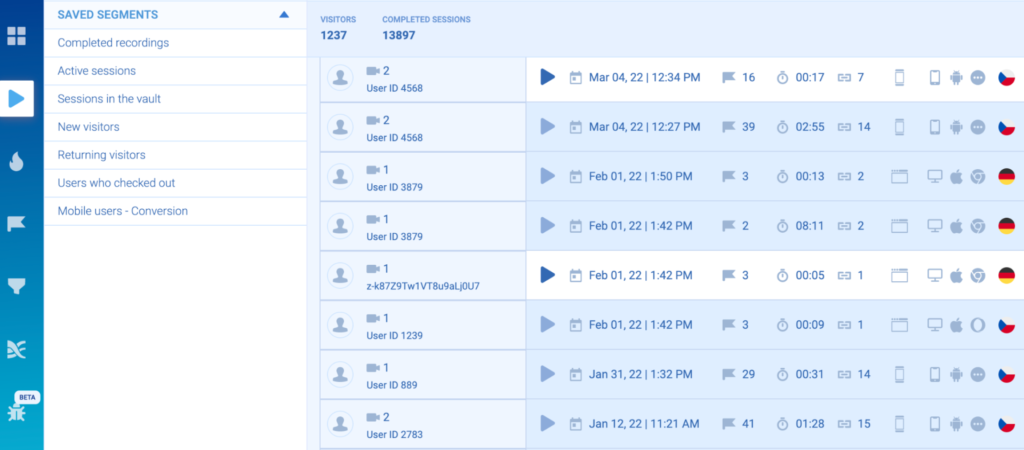 Need to analyze sessions that are mobile-only? No problem! Use filters to adjust the feed to match your specific needs.
Heatmaps
Switch between the website and mobile app heatmaps using a single project dashboard. Explore the differences between the two and create a user-friendly environment.
Events
Choose between mobile-specific, website-specific, or merged events. Analyze how users interact with your product across both platforms.
Funnels
Funnels help you analyze the user journey through web and mobile apps. Merged events enable you to create a top-notch funnel that meets your needs.

Behavior flow
Switch between mobile and website flows. You can track a user's behavior across both platforms merged into one.
Cross-platform analytics help marketing and product teams enhance the user experience. Developers use cross-platform analytics to locate bugs on all platforms. Even customer support teams use cross-platform analytics to help them with troubleshooting.
The cross-platform analytics feature is now available for every Smartlook user. Create a new project, choose the option "a combined website and mobile project," and then follow these steps.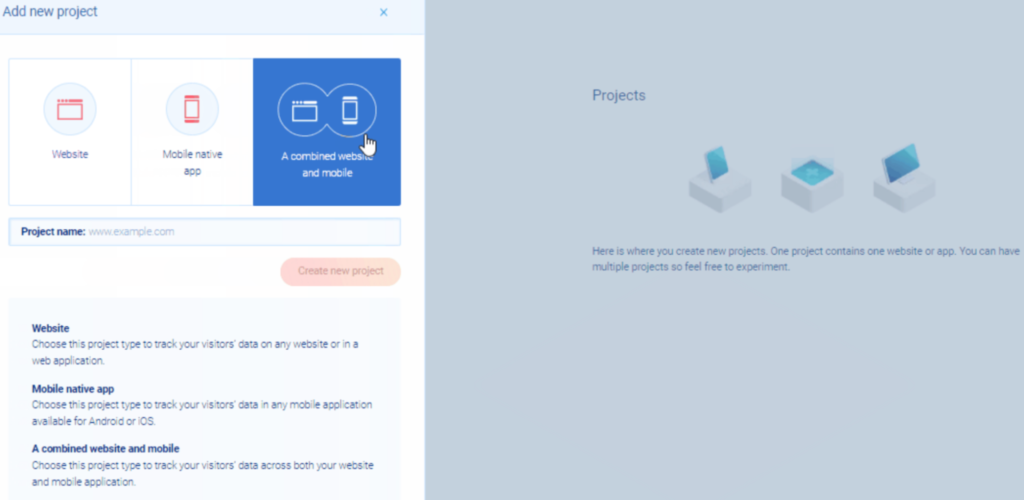 For smooth setup, follow these instructions:
https://help.smartlook.com/en/articles/6088359-combined-website-and-mobile-project

Learn more about cross-platform analytics here: