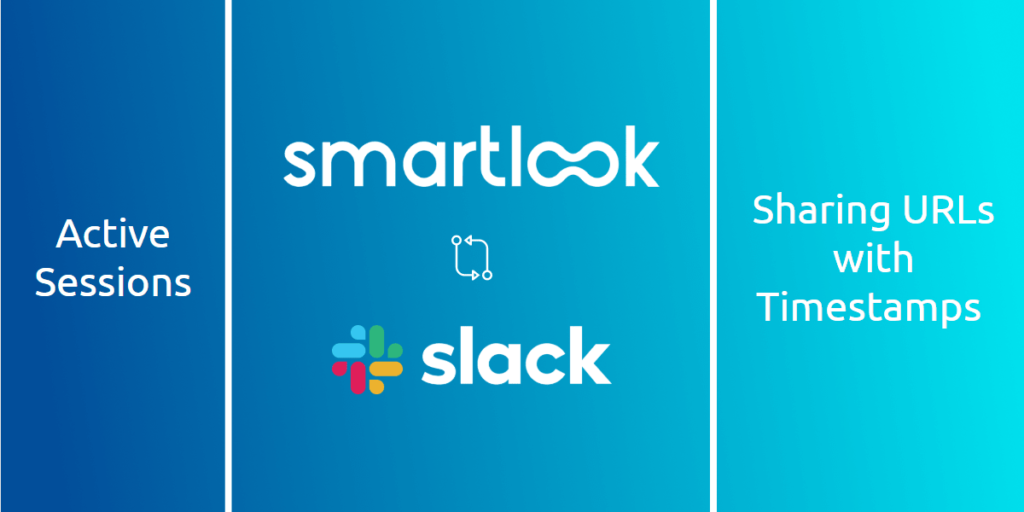 We're constantly working on enhancing Smartlook and in the past weeks we've deployed some neat features for all our users.
First, we made sharing of replays and notes easier with Smartlook-Slack integration. Secondly, shared replay URLs can include a specific timestamp. And thirdly, we provided another perspective to visualize user engagement with Active Sessions.
Slack Integration
Sharing important insights from Smartlook got even easier.
With Slack integration, Smartlook users will be able to seamlessly share the recordings and notes directly from the Smartlook player to the designated Slack channel.
To enable the integration Smartlook users have to navigate to the Integrations tab in the Account section and look for Slack.
The only thing you need to do to enable this integration is to authorize the Smartlook app in your Slack workspace.
Once you authorize the integration, it's ready to use.
This is how the Slack integration looks inside Smartlook: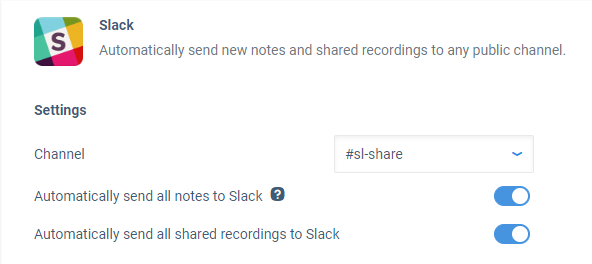 It is here where users can choose on which Slack channel they want and what to share.
When both options are enabled, Smartlook will automatically send to designated Slack channel all newly shared recordings & created notes from the Smartlook player.
Sharing URLs with Timestamps
And while we are at Smartlook recording player we've made another cool addition to the feature set.
Now you're able to share session replay URLs with specific timestamps.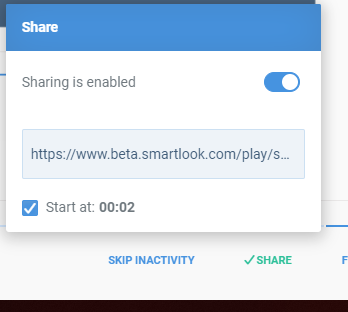 This way Smartlook users can share the session replays that play from the exact moment you need the other person to see.
Active Sessions
If you're eager to see how your users engage on your new landing page or navigate the expanded navigational menu you just deployed – then you'll be happy with Smartlook's Active Sessions.
Active Sessions is a new default segment in Smartlook which includes recordings of all active sessions Smartlook is recording in real-time.
These recordings will be in the Active Sessions segment as long as the visitor is active within one session. As soon as the visitor finishes the session (leaves the page, website or a mobile app screen) Smartlook will save it to the general recordings database.
The Active Sessions segment will always be shown next to the default All Visitors segment:

Due to its nature, Smartlook Active Sessions are not filterable nor they can be shared. They can only be observed and monitored as they happen.
We're working on making Smartlook better every day. If you have some ideas, thoughts or feedback on Smartlook features please write us at info@smartlook.com or via contact form inside the app.