Established in 2008, 4finance is one of Europe's largest digital consumer lending groups. It provides services for customers in 13 countries, and has offices in Madrid, Warsaw, Copenhagen, Stockholm, and Riga as well as in other countries. To date, the company has issued €8 billion in loans and lines of credit.
The group operates under a number of brands, including Vivus and Zaplo. The company also offers deposits, in addition to consumer and SME loans through its TBI Bank subsidiary, an EU-licensed institution with operations in Bulgaria and Romania.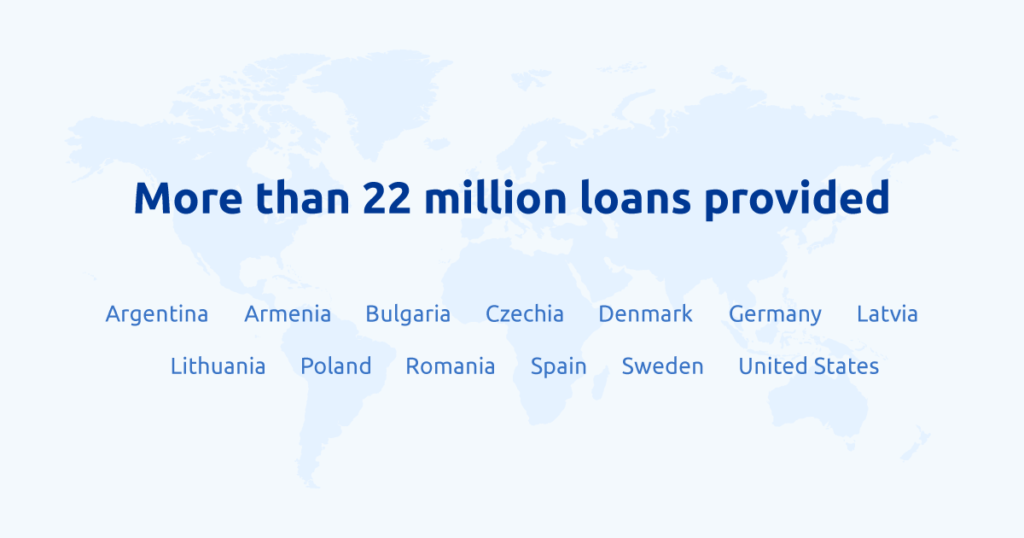 The UX department in 4finance is responsible for providing a smooth user experience for their customers. How do they cope? We sat down with Olegs Jarosevics, Senior UX Research at 4finance to find out the answer to that question.
The Interview
SL: Can you tell me a little bit about yourself? How did you end up as a UX expert?
Olegs: I started in 2012 as an UX intern and worked in a variety of startups. In 2014, I worked for Accenture as a UX architect and did a wide variety of things for them. In 2016, when I joined 4finance, I decided to narrow my focus and shifted to UX research only.
SL: You told me earlier that your company had to try 10 different analytics products before finally settling down with Smartlook. That sounds like quite a journey.
Olegs: A long time ago, we had Clicktale, one of the first tools in this category. It worked, but it had a lot of drawbacks. Then we transitioned to a combination of Fullstory and Hotjar. Since Hotjar decided to discontinue funnel functionality, we were forced to look for some new tool which provides visual funnels. We tried about 10 different tools before purchasing Smartlook. All of them were either too expensive or lacked some crucial functionality – funnels, recordings, ability to see the customer's console, etc.
SL: Considering the number of very different products and departments that you have had to handle, I´m not surprised about your demands for analytics tools and their features…
Olegs: True, at 4finance, there is a team behind every product. In terms of analytics, the UX department is the owner and the main user of Smartlook. So, when a certain team has some questions regarding users' behavior or product performance, we usually do tracking and analysis and provide them with some insights. Sometimes teams want to monitor data (such as funnels) themselves, then we teach them how to use Smartlook so they can use analytics on their own.
Most often, we are collaborating with product and marketing teams. They are basically interested in three things:
Tracking performance of their product, such as the conversion rate.
Understanding users' behavior.
Getting rid of bugs and technical issues.
SL: What is the biggest challenge so far in terms of UX analysis?
Olegs: Our products are simple, but have many different variables depending on the individual customer, so it can be quite difficult to see the big picture. When our users are applying for a loan, they can have up to five–six different loan resolutions and depending on the resolution that is available to them, the next step in the flow will be different. At the end of the application, the user can be approved, rejected, the loan amount can be decreased, we may even require additional documents and so on. So, as you can imagine, you have a lot of very complex funnels in the end.
SL: You mentioned funnels as a crucial point in evaluating other apps. Is this feature something that sold Smartlook to you?
Olegs: Definitely one of the most frequently used features are funnels and recordings. As you know, we actually found you randomly via Google, completely unaware of your product. The first thing we liked about Smartlook is automatically generated events, that can be used for funnels or filtering without any development needed. Due to our limited development capacity, this was always a bottleneck for us.
SL: What is the relationship between SL and Google Analytics in your company? What kind of data do you strictly use Google Analytics for?
Olegs: Data from different sources are used for triangulation. But most of the time, Google Analytics is used to measure the impact of marketing campaigns.
SL: Our sales team told me that privacy was also a major factor for you…
Olegs: The main concern was to be fully GDPR compliant. Other parameters also matched our needs, so we decided to give it a go and purchase a paid package.
SL: Glad to have you on board. To fully utilize tools like Smartlook, one has to have a pretty good idea what criteria to measure. Do you have a standardized process?
Olegs: There are some KPI which we are monitoring. These are a combination of business metrics and UX metrics.
UX metrics like the number of errors per task or time spent on a task – can tell us how difficult a specific part of the journey was for a customer. Also, we are measuring satisfaction with our products. Every project is a little bit different, and we try to choose metrics based on the context.
In terms of business metrics, we focus on the number of applications, number of loans, average loan size, number of registrations, conversion rate, etc.
SL: Implementing a new UX design is always stressful and sometimes difficult to evaluate. When is the point you can tell yourself: "Good job, we did it"?
Olegs: When both the business and our customers are happy with the product!